Welcome to my latest passion project: a year-long photo series called At Home with the Super Neumanns. Every day since October 1, 2015 I've been posting photos to Instagram and Facebook that star some special 3 3/4″ action figures. The premise? What is everyday life like for a super couple?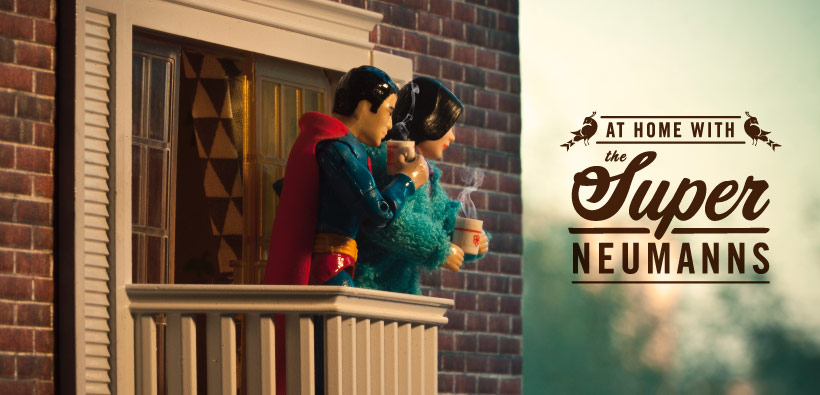 …endlessly charming and inventive photo-a-day series concerning the humble domestic adventures of a super couple. Each premise is cute and clever, the diorama world-building is ambitious as can be and yet deceptively unassuming… every entry in the series is humbling and delightful.
When the project was around photo #200, a wonderful, behind-the-scenes interview was posted over on Action Figure Insider.
Stay tuned for information regarding a solo-exhibit of The Super Neumanns next February at The Walter Gallery in Scottsdale, AZ.
---