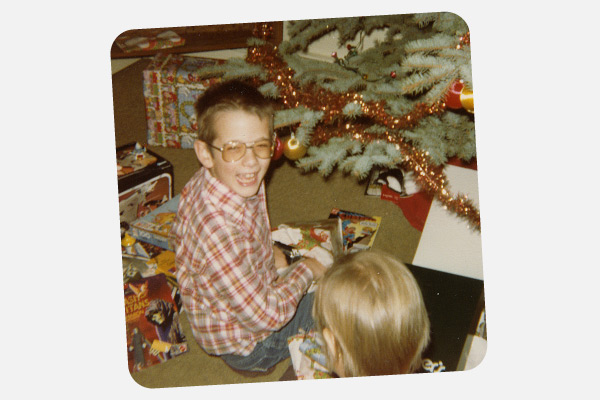 My childhood was defined by the toys I played with. I was four years old in the Spring of '77 and was transported to that galaxy far, far away. Star Wars figures transitioned to G.I. Joe figures, then He-Man figures, with lots of other good stuff in between. What's left of my childhood collection has been reinforced over the last 15 years with thousands of companions. Too much of my free time is spent keeping up with the latest in this subset of geek culture. I have been contributing to action figure collecting forums for over a decade, and have been a contributor to Action Figure Insider's blog: "Men of Action."
Often when writing about my hobby I assume the role of "Action Figure Anthropologist." It started with my first post related to how certain character's action figure representations have evolved over the years. Like, remember that Han Solo, Skeletor, or Donatello you had as a kid? Well, each of those characters has been reproduced within the last few years for current toy lines. Placing these modern figures next to their vintage counterparts is a fun aesthetic study. After taking photos of many of these "Evolutions" I began to refer to the catalog as "The Action Figure Observer's Field Guide" and to the figures themselves as parumplasticus populus, mock-Latin for "little plastic people."
But what I really enjoy is photographing my subjects "on location." Meaning, I shoot my action figures, often doing ordinary things, out into the wild. Employing subtle variations in pose and juxtaposition I try hard to blur the lines between reality and fiction. By capturing the unique personalities of these beloved playthings I endeavor to bring action figures to life, thereby recreating the magical way toys are seen through the eyes of a child.
Recently I was honored and delighted by being included in the Phoenix New Times list of "100 Creatives". The interview can be seen here.
Whether an enthusiast or not, allow my photographs to bring you back to that special time when action figures were more than mere toys.
Very best,
Danny Neumann
superneumann@gmail.com
PS – If you like my photos, please consider following me on Instagram:
instagram.com/cantinadanny/
instagram.com/thesuperneumanns/